Worship, Study And fellowship at Neshannock
A Gathering of family and friends in Christ
We worship every Sunday at 10:30am. Worship is the center of the life at Neshannock. All that we do and are builds on our worship together. We are Presbyterian in our worship but also flexible with special events and music. We have a great sense of humor and the worship is designed to be uplifting and interesting. Sermons are intended to help you live more fulfilling in the coming week in your work with Jesus. If you are unable to attend, we offer a Live Stream of the service via our Facebook page.
Sunday School is at 9:30 with adult classes and children classes.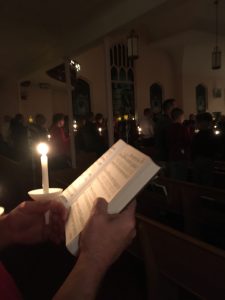 Sunday school Class
there are serval different classes for all ages. An Adult class when studies a book of the Bible. There is nursery during worship. And several Sunday school classes for the children. We also have a Junior Church for the youth during worship.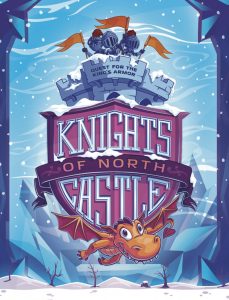 Vacation Bible School
Join Sparky the Dragon, Bruce the Knight Moose, and Cooper the Castle Dog at Knights of North Castle VBS where we will "put on the armor of God"! At Knights of North Castle VBS, we will study Ephesians 6:10 — "Be strong in the Lord and in the strength of his power." Each day, our valiant Kid Knights will explore how they can armor up with truth, justice, peace, faith, and salvation. Are you ready to escape into the frozen land of North Castle and put on the armor of God?
Children ages 3 through those who have completed 6th grade are invited to join us!
June 22-25, 2020
9:00 a.m.—12:00 p.m.
Neshannock Presbyterian Church, New Wilmington, PA
Contact Amy at (724) 944-8428 for more information or to volunteer.
Bible Studies
During the winter months we hold a bible study. Presently we have been study the "Experiencing God" study. But it will vary in the coming years. it is held on Wednesday at 2pm and 7pm.